Supernatural Sid, the new animated Bible series by Sid Roth, aims to teach your children how to walk in the supernatural by taking them back to biblical times with Sid as their mentor. Not only will your children and grandchildren learn valuable lessons from stories in both the Old and New Testaments, they will also understand how to truly apply the principles they learn – including how to move in the supernatural of God – to their own lives!
A New Christian Animated Series, Made for Such a Time as This
It's time to unleash our God-given creativity and put an end to the devil's counterfeit. That's why we have a group of top producers, writers and animators who rival the best in secular media on our team. Warren Marcus, the award-winning producer of two classic animated Bible series for the Christian Broadcasting Network (CBN), Superbook and The Flying House, is leading production for Supernatural Sid along with believers who grew up watching those shows as children.
While secular media pushes non-biblical agendas on our kids, Supernatural Sid will remain firm on the core values of our faith. Isaiah 60 proclaims the glory of the Lord will cover the earth, even in the midst of a great darkness. We are coming into that time where the glory is being released. The time is now for our children to experience what it means to have the hand of God upon them, and to learn how to operate in supernatural anointing within their homes, schools, and communities.
Jesus said we will do the same works He has done, and even greater. Supernatural Sid will teach your children the invisible world that the supernatural and glory of God inhabit so they are fully equipped to do those greater works – an advantage many of us never had growing up.
We are believing millions of children will come to know Jesus and receive an impartation of the power of God through this series. The enemy will lose his influence over the hearts and minds of this generation. NOW it's God's turn!
Series Overview and Main Characters
The character of "Supernatural Sid" is fashioned after Sid Roth, author, investigative reporter, and host of the internationally acclaimed TV Program, It's Supernatural!
In each episode, Supernatural Sid will use specially designed virtual reality glasses to bring his young nephew, Sol, his niece, Miriam, and their friends back to biblical times.
As they travel to ancient biblical lands, the kids will witness iconic Bible stories and heroes up close to see firsthand the power and majesty of Yeshua (Jesus). Through these stories, Supernatural Sid will show your children how to operate in the anointing of the Holy Spirit and use the gifts of the Spirit to supernaturally transform their lives and world around them.
Your children and grandchildren will love the cast of characters we've created:
Supernatural Sid, full of energy and adventure, with a passion to equip everyone to walk in the supernatural of God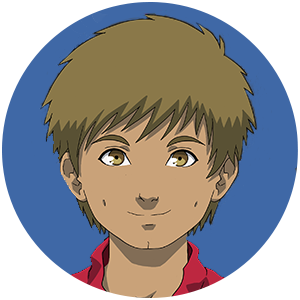 10 year-old Sol, who's quirky and inquisitive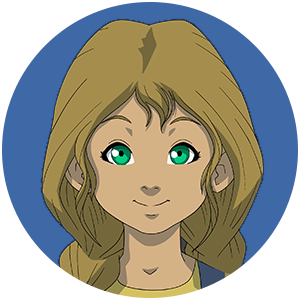 Sol's younger sister, Miriam, who isn't afraid to ask tough questions or dive deeper into her relationship with Jesus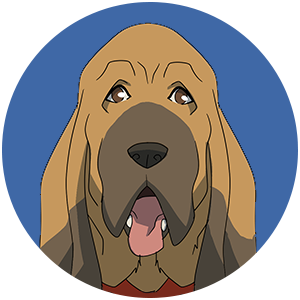 Nosey, Sol and Miriam's dog, who often finds treasures in the backyard and wishes for a pair of virtual glasses made just for animals
And many more characters from both modern and biblical times to be revealed soon.
Supernatural Sid Release Timeline
This new animated kids' show will launch with a series of three exclusive episodes following the life of Jesus through His birth, ministry, death, burial and resurrection.
The first episode, titled "The Miracle Birth of Jesus," is gearing up for a Christmas 2022 release, along with a special soundtrack of beloved Christmas songs and story narrated by our main characters. Other animated stories about the birth of Jesus are virtually the same. What they miss is answering the question of why the Messiah must come. This Christmas special will not only answer that question, it will also show your kids how Jesus' birth relates to their everyday life.
The other two exclusive episodes from the launch series will be released in 2023.
After release of the first three exclusive episodes, our plan is to venture into a series unlike any other, with future episodes further developing our characters and delving into more stories of the supernatural, miracles, and teachings from the Bible. Our goal is to create a show that your children and grandchildren will be thrilled to watch time and time again, and that you will be excited to watch along with them!
"A whole generation is going to grow up understanding the invisible realm!"


– Sid Roth

Journey With Us
In the coming weeks, we'll continue to unveil more about the world of Supernatural Sid, including special behind-the-scenes trivia, artwork, teasers, and a section of our website where your kids can get to know our main characters better.
In the meantime, here are a few ways you can get involved:
We thank you for taking this journey with us and look forward to sharing more soon!